Journal: 030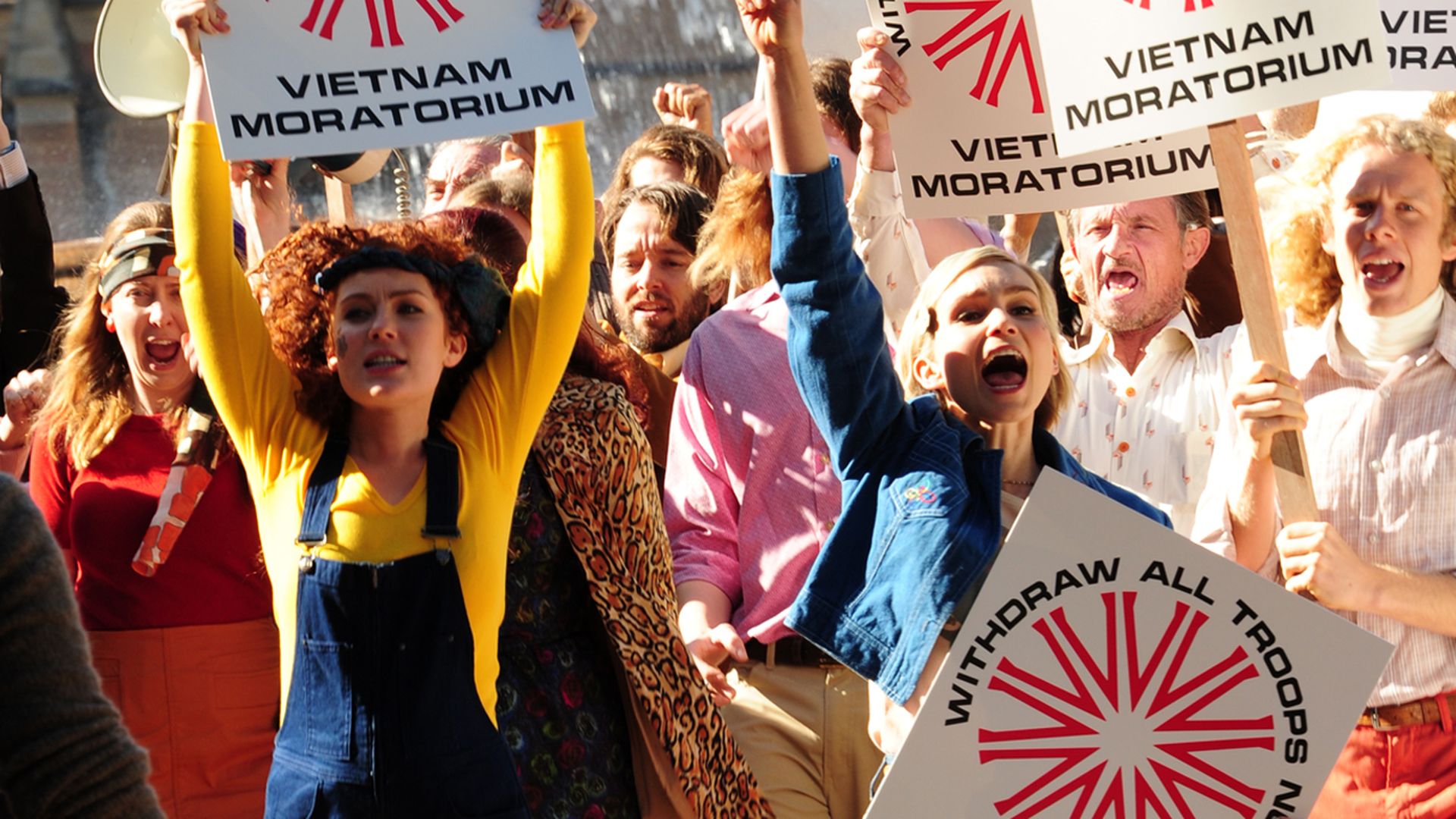 Anzac Day is not my favourite day. For a long time it functioned as a remembrance day, fostered by the genuine anti-war feeling of servicemen and women returned from two world wars. By the 1970s in the face of a popular anti conscription, anti Vietnam War movements, Anzac Day was out on its feet. But it was designed by politicians in the immediate post-WWI years as an excuse for jingoism and so it has been revived, in a form nearly as distasteful as (white) Australia Day, by 'neglected' Vietnam 'vets' and right wing politicians wanting revenge for their defeats in student unions.
In other years I've put some work into my Anzac Day post but this year it nearly passed me by, and it's only in the last couple of days I've given it any thought. Monday, coming down through the Mallee from Port Augusta to Melbourne I was listening to Kurt Vonnegut's Cat's Cradle. Vonnegut enlisted during WWII, fought in Europe, and was captured by the Germans. He writes with feeling of war as the slaughter of children, which of course when you think of the age of most soldiers it is. I wish I was in a position to write a review.
My father's father fought in WWI, in France. He died when I was 15 and I never heard him speak about it. Dad was in the Air Training Corp while at Melbourne High during WWII, joined the Navy in 1945 and later spent some years in the CMF (now the Army Reserve), as a lieutenant with a swagger stick. He was at a camp in 1959 when I managed to slice my toe while chopping wood in bare feet and mum's bravery didn't extend to watching the doctor giving me injections inside the wound prior to stitching it up.
Daughter Gee did a school project on Dad's war years and if I was home I could have used the photo she used of him, at 19, posed in his Navy uniform with peaked cap; and the matching photo of his father at much the same age in his slouch hat and army great coat, which Dad always had where he could see it on his desk.
So I was a disappointment. As I have written elsewhere, I went up to Melbourne Uni from Mudsville as a Fabian, tried the MU Labour Club and was moved on to the Anarchists where I stayed. First year was a mess. I had left behind a pregnant girlfriend, I was a country boy mixing at Trinity College in (junior) high society; I was clearly over-excited and drank too much; and I plunged head-first into the anti-war movement. And of course I failed. And it shows how out of touch I was, that that came as a surprise.
Three or four years ago, that high school girlfriend contacted me, out of the blue on Facebook, and we have become friends again. Mostly we write, though once or twice a year we catch up for lunch. I asked her early on had she read my blog and she wrote back, "I have read 4 and you may call me Fancy." So Fancy she is.
To my surprise I find there are limits to what I can write about myself. But a baby girl, Simone, was born and was adopted out. My father was angry. I failed Engineering and he wouldn't have me in the house, exiled me for the summer to work on a dairy farm. The following year he found two little old ladies for me to board with near the MCG. I lasted a few weeks and took a room in North Melbourne.
I'd been voted first year rep on the committee of the Engineering Students Club and by the end of the year I was President. The club of course was a shambles and on failing I pulled out. The following year, ostensibly repeating (no credit for the subjects I passed), was devoted to the Moratorium, May 8, 1970. I formed a body called Engineering Action to mobilise the engineering students and also worked with SDS on the Melb Uni organizing committee.
May 8 was a Friday. Early in the week Dad wrote and said we should talk and he would be available all day in his office to speak to me. Fat chance! In the morning we gathered near the Union, and then with me and a mate, Bruce at the head, holding our banner between two poles, we marched down Swanston St and across to Treasury Gardens to join the crowd. When the march proper formed up we surged out down Bourke Street, 12 abreast, the full width of the street, still pouring out of Spring St when the head of the march reached the GPO a kilometre down the hill, far more than the 100,000 we were credited with. Our lot were near the head, outside Myers. "Myers belongs to the people, Myers belongs to the people", "The people have Buckleys" (Myers and Buckleys & Nunn were two prominent department stores). There were speeches, if you could hear them, singing and chanting, it was a joyous day.
Soon after there was a Socialist Scholars Conference in Sydney, organised by the communists (CPA) probably as I attended a session given by Eric Aarons (party secretary) and became temporarily famous for asking him a question which began "Lenin was a fascist c#@* …". Most of the Melbourne party took the opportunity of being in Sydney to go and see Hair, but I chose instead to see Zabriskie Point which was a fine movie, but didn't have Roy Orbison singing the theme song. On the way back down the Hume (driving the Premier's daughter's car) I announced I was dropping out and a week later I was a truck driver.
There were other demos. All small, some violent in a mild sort of way. July 4 outside the US consulate was always good for some argy bargy. This year when I got home I found Fancy sitting on my bed. She told me some home truths and left. For the second Moratorium I was in Brisbane but hitched in to town from the transport depot to take part.
The following year I lost my licence and enrolled in my third first year – Arabic, Aikido and MU Rifle Club – I was going to be a revolutionary. There was a world-wide feeling that we were forcing the US government to back down over Vietnam, over civil liberties, over everything. At Melbourne we kept meeting, demonstrating, attending lectures – Jim Cairns was a favourite speaker. I spent one afternoon in the cells under the old Magistrates Court for "publishing" (handing out) a Save Our Sons document against conscription.
I had already been 'conscripted' once when I filled in false papers (to "disrupt the system"). By March I was officially a draft-resister and was automatically conscripted for real this time, if they could catch up with me.
By the end of the year, the Federal Police were closing in. I had no wish, and perhaps not the courage, to spend two years in jail. The Young Bride and I took off for Queensland. I got my licence back. We spent a happy year truck driving with the rednecks. In December Labor got in and Gough gave us all a pardon.
Maisie Dobbs (2003), Jaqueline Winspear
By coincidence I spent all today (24th) listening to the first Maisie Dobbs novel. Maisie is a working class girl given the opportunity to attend Girton women's college at Cambridge, is a nurse during WWI, and subsequently becomes an (English) Independent Woman detective, sort of a more serious Phryne Fisher. Winspear devotes a fair amount of the novel to Maisie's back story, and apart from the standard horrors of trench warfare stuff, her main thesis is that society needs its returning heroes to look (and act) acceptable, that returned soldiers with facial and mental injuries are forced by social pressure to keep themselves hidden.
Recent audiobooks 
Kathy Lette (F, Aust/Eng), Altar Ego (2012)
Georgette Heyer (F, Eng), Arabella (1949)
Robert Heinlein (M, USA), Beyond this Horizon (1948)
Orson Scott Card (M, USA), Earth Awakens (2014)
Georgette Heyer (F, Eng), Friday's Child (1944)
Nadine Millard (F, Ire), An Unlikely Duchess (2014)
Mickey Spillane & Max A Collins, (M, USA), King of the Weeds (2014)
Anne McCaffrey (F, Ire), Dragonsdawn (1988)
Tim Winton (M, Aust/WA), Land's Edge Abandoned this memoir written with Winton's usual flowery descriptiveness when he claimed that to go down the beach is to commune with god.
Franz Kafka (M, Czech), The Castle (1926)
Raymond Chandler (M, USA), Playback (1958)
P Finn & Petra Couvée (M/F, USA/Russ), The Zhivago Affair (2014) How the CIA published Dr Zhivago
Currently reading
Melissa Ferguson, The Shining Wall (Australian new release)
Gerald Murnane, A Million Windows
Thea Astley, Collected Stories