AWW Gen 3 Week Part II 17-23 Jan, 2021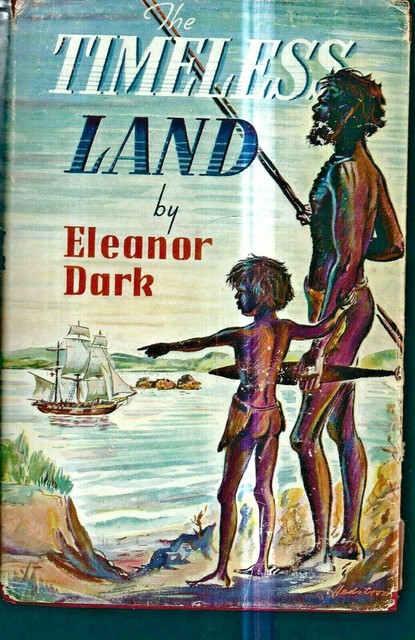 If the government is going to censor the ABC, our national broadcaster over the use of 'Invasion Day', not to mention spending $10 mil on advertising its preferred 'Australia Day', then you can guess which side I am on.
Australians will know Watkin Tench as an officer well inclined towards the local inhabitants of the Sydney region and as the best-known chronicler of the first days of white settlement (here and here). I had occasion to re-read my reviews of his accounts in connection with Neil@Kalaroo's well received review of The Timeless Land, and extracted the following dates. The first fleet arrived in Botany Bay on 18-20 Jan, 1788; moved to neighbouring Port Jackson (Sydney Harbour) on 26 Jan; and proclamations were read declaring the eastern half of New Holland (Australia) a British colony on 7 Feb.
Australia became a nation on 1 Jan, 1901 – though still a subsidiary of London within the British Empire; white women became full citizens at the following national election, in 1902; and Aboriginal and Torres Strait Islands people were admitted to citizenship in May 1967.
But we choose the day which celebrates the foundation of Sydney and the dispossession of the Eora, Cadigal, Guringai, Wangal, Gammeraigal and Wallumedegal people initially, and eventually, of all the Aboriginal nations.
So it's apt for today that I re-use the cover image from my – or more correctly, Neil's – last post. And, it's a good image too for this summary of what has been an excellent Week, by participation, by variety of books discussed, and by my favourite part of the week, your engagement with the discussion of underlying themes.
I wish particularly to thank Sue/Whispering Gums and Brona/Brona's Books for their enthusiasm and work. I think between them they may have put up more posts than I did. Here's the list –
The Australian Legend
Late Modernity, and introduction to the Week (here)
Kylie Tennant, Tell Morning This (here)
Christina Stead, The Little Hotel (here)
Whispering Gums
Vance Palmer, The Future of Australian Literature, 1935 (here)
Monday Musings: Realism and Modernism (here)
ML Skinner, The Hand (here)
Dymphna Cusack, A Window in the Dark (here)
Monday Musings: Contemporary Responses to Coonardoo (here)
Brona's Books
Eve Langley, The Pea Pickers (here)
Ernestine Hill, My Love Must Wait (here)
Katharine Susannah Prichard, The Wild Oats of Han (here)
ANZ Litlovers Litblog
Katharine Susannah Prichard, Coonardoo (here)
Kylie Tennant, Ride on Stranger (here)
Nathan Hobby
Katharine Susannah Prichard in the 1940s and 50s (here)
Buried in Print
Eleanor Dark, The Little Company (here)
Book Around the Corner
Eleanor Dark, Lantana Lane (here)
Neil@Kalaroo
Eleanor Dark, The Timeless Land (here)
The Resident Judge of Port Phillip
Julie Marcus, The Indomitable Miss Pink (here)
Dymphna Cusack, Say No to Death (here)
There are two or three reviews pending. Jessica White has stopped packing for her imminent move from Brisbane to Adelaide to read Ruth Park's "the huge Harp in the South. It's wonderful!" And she may also later review Marjorie Barnard's The Persimmon Tree, which was her original intention. I'll repost or guest post those when they come up.
Sue, last I counted, was at page 82 of an Elizabeth Harrower (20pp last weekend, 2 per day during the week and 50 on Sunday) and I'll repost that too. All posts/reviews are added to my AWW Gen 3 Page, of course, and any you review during the coming year(s) I will mention as I see them or you bring them to my attention.
I had been thinking about Gen 0 for next year – writers like Mary Wollstonecraft and George Sand say, who may have influenced the thinking and writing of our Gen 1 – but I will give in to the momentum generated by this week and go on to AWW Gen 4. We will say, for now anyway, women writers of the 1960s, 70s and 80s and work on a proper definition during the year. This is the period when Modernism gives way to Post-Modernism, not well understood by me or by many writers – who fall back on the formulas of books about the book being written, novelists in their own novels, and the fashion of Magic Realism.
Thank you again for your participation. If I have missed any reviews, or you have older reviews I haven't included in the AWW Gen 3 Page, let me know. I really feel like I have missed at least one and for that you have my heartfelt apology.
Now, 10 minutes later (10 minutes after posting, that is) I remember. The Resident Judge reviewed Say No to Death, Dymphna Cusack (and referenced this Week) and late last year she wrote up a life of Olive Pink – a truly Independent Woman in the Outback in the 1940s. Links in the list above.
Look out for Lisa's Indigenous Literature Week (July) and Eleanor Dark Week (August), Brona's AusReading month (November). Is November MARM (Margaret Atwood Reading Month) again? I will try and be better prepared. What have I missed? I was going to have a little dig at Emma's love of north western USA crime novels, but here's something a little different – a six week course on writing detective fiction in Wisconsin (here).
Addendum (2): What have I missed? Kim/Reading Matters is hosting Southern Cross Crime Month (here) in March for Aust and NZ crime fiction, AND she is right now writing up a review of Dorothy Hewett's Bobbin' Up. Look for it during the coming week.