AWW Gen 3 Week Part II 17-23 Jan, 2021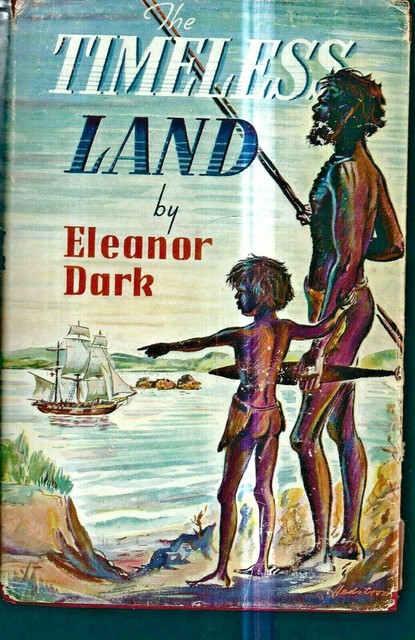 It's Saturday as I type and I'm on the road home. But an email has come in (or to be honest, I have just checked yesterday's emails) from Neil@Kallaroo. We've done very well with Eleanor Dark this week. Here you go Neil, the space is all yours.
---
Let's cut to the chase. I read about one third of The Timeless Land before I gave up. That's not a reflection on the book so much as a reflection on what I enjoy reading. Once upon a time I read a book from cover to cover, but there are so many books to read, so nowadays if I'm struggling I give up and move on.
The Timeless Land is the first in a trilogy about the European settlement of Australia. It is told from many viewpoints, such as Governor Arthur Phillip, Captain-Lieutenant Watkin Trench of the Marines, the Reverend Mr Johnson, Andrew and Ellen Prentice, convicts, and the indigenes Bennilong and Barangaroo. There are plenty more!
The different viewpoints expose us to the many issues around the settlement, from concern with the food supply, convicts trying to escape, and interactions between Europeans and First Settlers. The story progresses chronologically, with minimal flash-backs, and even though the viewpoint changes frequently, it is not hard to keep track of what is going on.
So why did I struggle with the story?
I guess I knew the plot already, though not the nitty gritty. So there was minimal novelty to engage me. The writing is a bit dry and academic (possibly as a result of Dark's extensive research), and there wasn't much witty repartee to humour me. I didn't crack many smiles.
I was uncomfortable with the thoughts and actions attributed to the indigines. One phrase in particular caught my eye:
"Arabanoo, who was so gentle and so patient that he hardly ever beat his wife."
Ouch. Did indigenous husbands beat their wives regularly? I know that alcohol currently contributes to domestic violence (universally!), but I am not at all sure wife-beating was a feature of the indigenous population in 1788. Mind you, Dark has a rather sly comeback:
"Bennilong, therefore, had felt no pity for the woman, but he wondered why she had been so held up to the execration of the whole tribe instead of being privately beaten by her husband in the normal way."
And finally, I struggle with historical fiction in general. Is it fiction or faction?
So should you have a read of The Timeless Land? If you are looking for something light and fluffy, with witty repartee and plenty of action, probably not. But if you are interested in a warts and all approach to the problems of settlement, offering more than a European-centric story, then definitely have a go. Hopefully you can make more progress than I did.
.
Eleanor Dark, The Timeless Land, first pub. 1941. Cover image Collins, 1960
see also reviews of:
Tim Flannery ed., Watkin Tench (1) (here)
Tim Flannery ed., Watkin Tench (2) (here)
Michelle Scott Tucker, Elizabeth Macarthur (here)
James Tucker, Ralph Rashleigh (here)